CAD Files and Drawings
Flexicon know how important Technical information is when it comes to selecting the right cable protection products.
To support our Customers and End Users we have listed 3D Cad models of our products (available to download) in a variety of software formats. Click here to access Flexicon 3D CAD models (will open in a new window)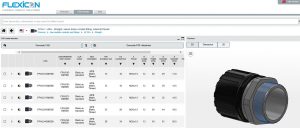 Product datasheets are also available on request. For more information use this form and specify the product range or part number you would like further information on.